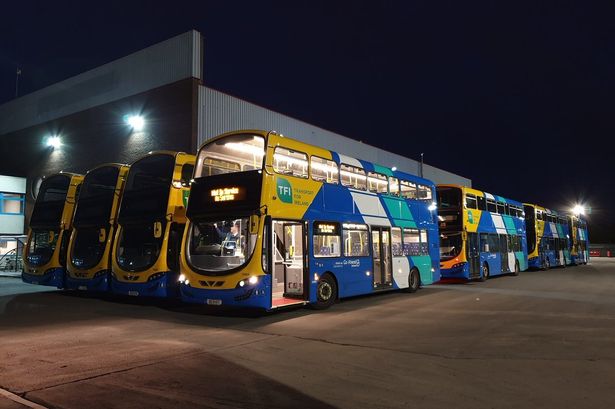 DUBLIN is to get its first 24-hour bus route by the end of the year, the National Transport Authority has said.  The 41 route, which runs between Swords and Dublin City Centre via Dublin Airport, is expected to become the capital's first round-the-clock service.
The authority's CEO Anne Graham has confirmed that the 41 route from Swords would become the first Dublin route to run a 24-hour service.  The move follows the introduction of a new 24-hour service on Bus Éireann Route 220 between Ballincollig and Carrigaline in Cork earlier this year.
it is vital to have a proper strategy in place if we are to have a thriving night-time economy
Richard Guiney, CEO of DublinTown, welcomed the NTA's proposal but said it "doesn't go far enough". Dublin needed four to six 24-hour routes if it were to thrive, he said. Mr Guiney said people working in late-night industries like restaurants and bars need proper provision for affordable transport home.
"Any sector whose staff finish work late at night is dependent on transport, so it is vital to have a proper strategy in place if we are to have a thriving night-time economy."
Mr Graham said the NTA had plans to introduce further 24-hour bus routes for the capital in the future. Meantime, transport costs in Dublin City are the second highest in the world, research has found. The capital is also among the most expensive to rent, according to a survey of 55 major cities by Deutsche Bank.
The study finds the average monthly cost of a public transport ticket in Dublin is €114.95, that's €6 more when compared to New York, which is fifth on the list. At €160 a month, Londoners pay most.
The research also shows Dublin is now the eighth most expensive city in which to rent a 'mid-range' two-bed flat, where the average monthly outlay is €1,811. Since 2014, the average monthly net salary has fallen by 4% from €2,646 a month to €2,529.
This sees Dublin fall eight places to 23rd on the list for average net disposable income, with average disposal incomes in the capital dropping from €1,806 to €1,623 a month too.
Dublin does poorly in the research when it comes to quality of life, dropping 21 places to 43rd.
We're also the second most expensive city for broadband, where the average cost a month for access in Dublin is €46.60, which is only beaten by Dubai at €73.50.