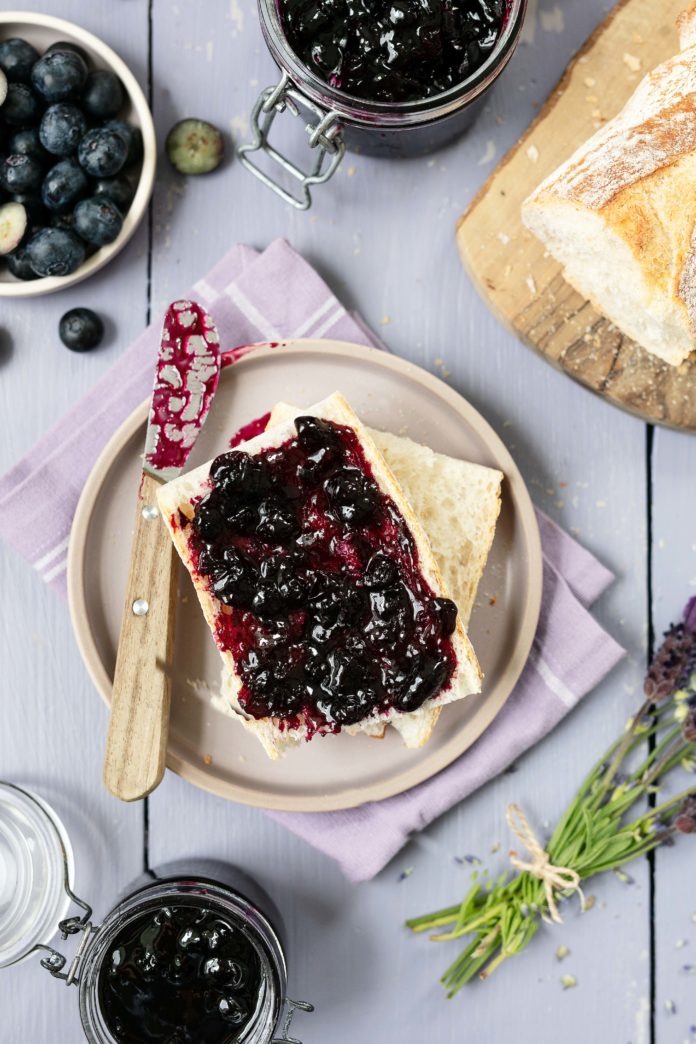 Create a tasty summer treat with Siúcra x Catherine Fulvio's delicious Blueberry and Lavender Jam.
This recipe embraces the classic blueberry jam with an exciting touch of lavender to give it extra flavour.
The perfect summer brunch accessory!
Blueberry and Lavender Jam
Ingredients
Makes 2 jars (400g approx)
400g blueberries, washed & crushed
350g Siúcra Sure Set Jam Sugar
5 organic fresh lavender buds / flowers
A generous grating of nutmeg
½ vanilla pod
1 lemon, zest and juice
Method
Place the blueberries in a saucepan with the Siúcra Sure Set Jam Sugar, lavender, nutmeg and vanilla pod as well as the lemon zest and juice.
Bring to the boil, ensuring that the sugar dissolves first and reduce the heat, simmer gently until soft, stirring from time to time.
Boil until setting point is reached (104°C). If you do not have a jam thermometer, place a saucer in the freezer. Check the setting point every 10 minutes but it may take up to half an hour.
Take the saucer out of the freezer, place a teaspoon of jam onto the saucer, leave it for a few seconds and then push it with your finger, if it wrinkles then it has reached setting point.
Leave to cool slightly, remove the vanilla pod and ladle into sterilised jars.
Seal, label and store in a dark cool place.
Catherine's Tip: for a lighter lavender flavour, place the lavender in a muslin bag and remove before potting the jam.