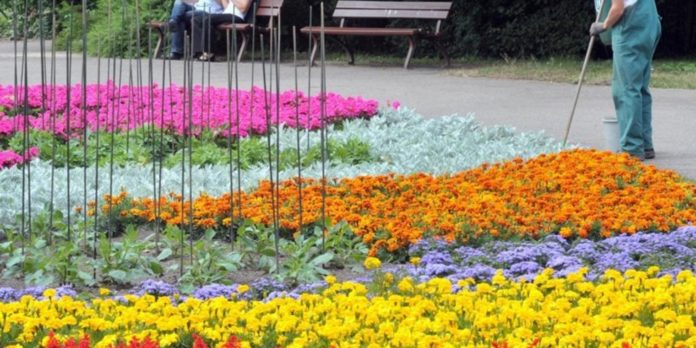 CARLOW Town is to compete in the 2020 Entente Florale, which will the town dazzling with colour next summer. The prestigious event is the European equivalent of the National Tidy Towns. European judges will visit the town and award Carlow a gold, silver or bronze medal.
Carlow Tidy Towns Chairperson Ken Tucker made the announcement at the group's annual prize-giving presentation in the Seven Oaks Hotel last week.
The event was attended by Cathaoirleach of Carlow County Council, Councillor John Pender, Stephen Arthur of Arthur's SuperValu, sponsors of the National Tidy Towns, and a number of local councillors.
well worth the effort
"Already we have met representatives from Entente Florale and we have had two of our members visit Listowel, the town selected to compete this year for some tips and advice, which was well worth the effort," Mr Tuckers told the audience.
"It's long way to Tipperary, but it's a far longer one to Listowel, so thanks to Wayne Fennell and Pat Breen for making that trip of our behalf."
The prize-giving event brought together the various housing estates, community groups and schools in the town to acknowledge their efforts to enhance their areas.
opportunity might never come again
"We visited The Helix recently for the national awards ceremony and we were pleased to hear we held on to our silver medal for yet another year, but it's not good enough and it will not be good enough for Entente Florale next year," Mr Tucker said.
"We lost our Gold medal in 2017 and we have not been able to get it back since, so if there can ever be a better time or a better initiative to do so, it must be now for 2020," he said.
"Let's not lose this opportunity – it might never come again."