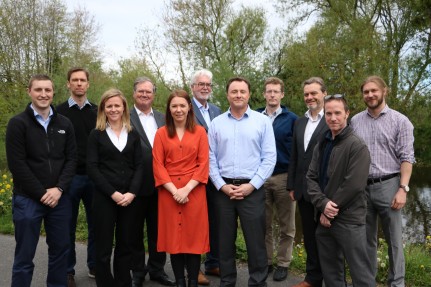 CARLOW firm Applied Ground Engineering Consultants (AGEC) has been take over by leading consulting engineering and environmental scientists, Fehily Timoney and Company (FT).
The investment significantly increases the size of its geotechnical team.
FT and AGEC have worked together on major projects across Ireland and the UK for more than 20 years.
Their combined capabilities and experience would offer a broad, competitive range of geotechnical services to existing and new clients in Ireland, the UK and around the world, FT managing director, Eamon Timoney said.
FT hired 21 staff last year alone. And as work progresses on its extensive portfolio and several of its larger projects, such as the €100 million Dunkettle Interchange in Cork and the €75 million N4 in Sligo, staff at FT could increase from just over 70 to closer to 80 in the not too distant future, Mr Timoney said.
"The AGEC take over doubles the size of our geotechnical team and complements FT's specialised geotechnical engineering design and consultancy services and our expertise in the Infrastructure, Renewable Energy, Waste Management and Urban Development sectors.".
"The expansion of our geotech team further enhances our export suitability for use in UK and abroad," he said.
Elsewhere on the jobs front, the internet firm Aptus Broadband is to create six jobs as it expands its network infrastructure and broadband coverage. The company, which is based in Carlow, plans to expand its team to 20 people locally. The new roles will include sales and marketing, customer support and engineers.
Founded in 2006, Aptus is a leading broadband provider in rural areas across Carlow and Sout East Ireland providing high-speed broadband and telecoms to rural homes and businesses in Carlow, Kilkenny, Wexford, Waterford, Wicklow, Laois, Tipperary, and Kildare.
Aptus CEO, Fergal Kearney, said: "Aptus is focused on expanding its network infrastructure, broadband coverage and product offering to bring increased speeds and value to our customers. We are delighted to be able to further expand our teams and customer base as a result of significant network upgrades."