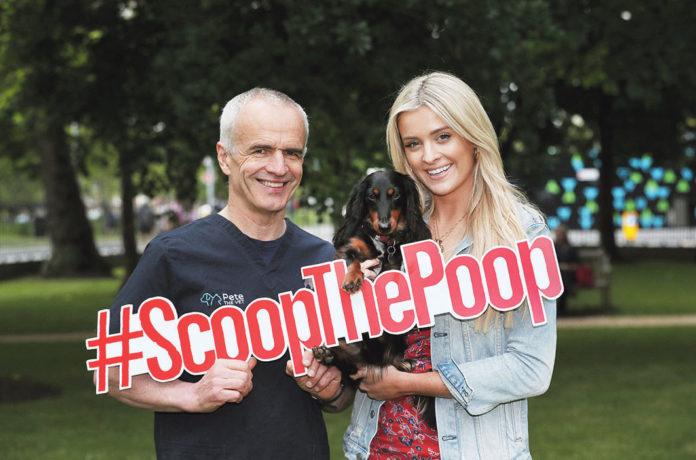 MAXI Zoo, Ireland's largest pet retailer, has launched an initiative to encourage dog owners to pick up their dogs' poop.
The campaign, #ScoopThePoop, will run throughout the month, and aims to educate the public on the importance of picking up after their dog.
Maxi Zoo will be giving away 1.5 million degradable poop bags to dog owners both in store and at select regional parks to help keep our parks and streets poop free.
They plan to be on site to support dog owners and to help create more awareness to encourage responsible dog ownership.
A survey, commissioned by Maxi Zoo, found that one in 10 dog owners feel embarrassed when picking up their dog's poop – however, over half of the survey's respondents claimed that they would be more encouraged to pick up their dogs poop if they saw a social media influencer talking about it online.
With this in mind, Maxi Zoo has turned to the help of Louise Cooney, influencer and animal lover and Pete Wedderburn, also known as Pete the Vet – to help raise awareness .
Our picture shows Louise Cooney and Pete 'The Vet' Wedderburn promoting the campaign.