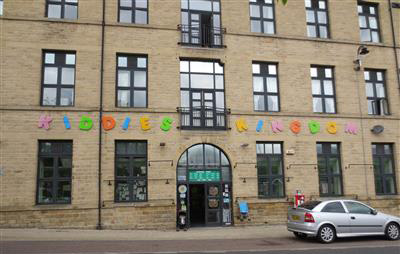 A CARLOW mother has decided to run in the upcoming local elections after she was forced to shut down her business due to spiralling insurance costs caused by the country's compo culture.
Josie Daly has closed the doors on her Kiddies Kingdom play centre for the last time after insurance costs for the business jumped from €8,500 to €47,000 in one year – a rsie of €38,500.
The 51-year-old is now running as Fianna Fail candidate for Bagenalstown in next month's local elections because she wants to tackle soaring insurance costs which are putting people out of business.
Speaking to the Irish Sun on Sunday, the mother-of-three said: "I decided to run in the elections when I realised there was no future in Kiddies Kingdom because of the insurance. I own Kiddies Kingdom which is an indoor play centre. My insurance was €8,500 and then they wanted €47,000 this year.
"There's actually only one company now left in England that will insure play centres in Ireland. There's no company in Ireland that will take them on because of fraudulent and exaggerated claims.
There's probably about 100 play centres in Ireland now struggling to get insurance and I think there will be many others
The Carlow businesswoman worked with the Play and Activity Ireland group to lobby the Government into helping tackle the business insurance issue in Ireland but turned to politics herself when their efforts fell on deaf ears.
"For six months we've campaigned. We've been to the Dail, TDs, Ministers. We've been to everybody. We got great publicity in the papers and on the radio. Nothing has happened. So I decided then to go into politics to try and help.
"I have no political background but I'm a very passionate and hard working person as regards trying to get stuff done. These commercial rates for businesses in rural areas are crazy. It's too hard to keep in business."