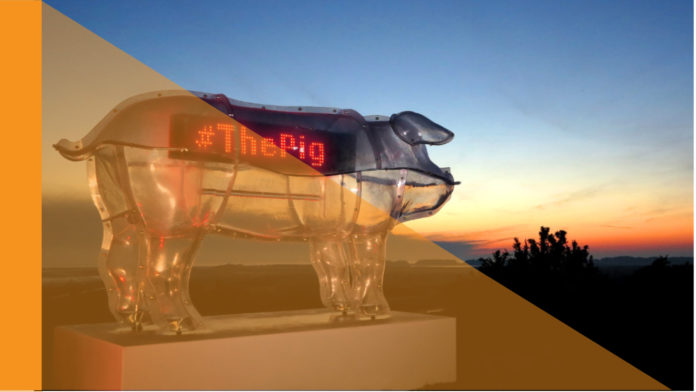 A BIG transparent pig is to be placed on a Carlow street, with an LED sign, saying: 'This is a community fund. You can contribute to it if you like, and when you've agreed how to spend it you can open me and spend it. #ThePig."
The Pig is the creation of the Essex, UK-based studio Kaleider, which designs and produces "extraordinary live experiences".
The firm's art projects travel around the world visiting public spaces, and force people to ask themselves questions about the world around them.
Seth Honnor, artistic director of Kaleider, peaking to TheJournal.ie, said: "Kaleider's aim is to bring people together to respond creatively to some of the greatest challenges of our time.
"We want to create extraordinary, human-centered experiences that help us all towards a better understanding of ourselves and our world."
Pig was inspired by the Kaleider game 'Money', where the audience and players have one hour to decide how to spend an amount of money. If they can't come to a decision, it rolls over to the next event.
Mr Honnor wanted to take the idea into the public space to see what people would do.
"It's about when we have 12 billion people on the planet, how can we possibly decide to do with the shared resource which is the planet?" he said.
Pig will appear at Carlow Arts Festival from June 4 to 9.