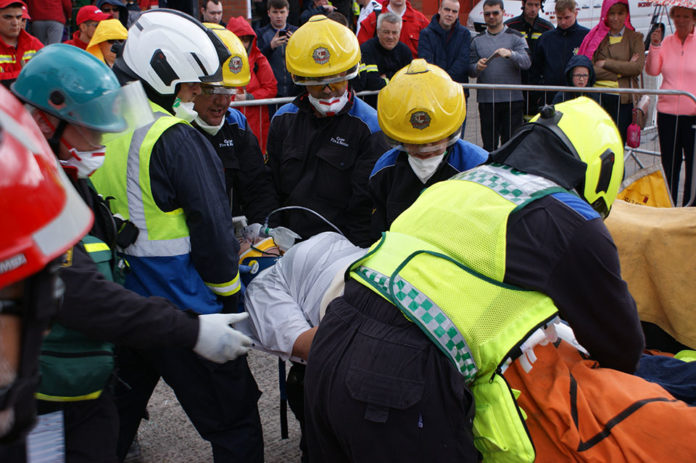 CARLOW'S Fire and Rescue Extrication Team, the award-winning fire and rescue service, have taken first prize at the World Extrication Challenge, held last week in La Rochelle, France.
Under the command of Station Officer John Comerford, the team walked away with a coveted first place in the 'rapid scenario' category, in which the team had to work together to make safe the scene, stabilise the crashed vehicles, gain quick access for the medic to provide life-saving treatment to the casualty, then safely extricate the casualty from the badly-damaged vehicle and hand him over to the hospital services – all in less than 10 minutes!
Since 2006, the team has won 20 national accolades and five world awards.
The team is sub-officer Brendan Ryder; incident commander John Comerford, who is retiring next month after 32 years; medic and driver Paul Curran; medic Dermot Scully; and technicians Alan Owens, Andy Fisher and Mike Kelly.