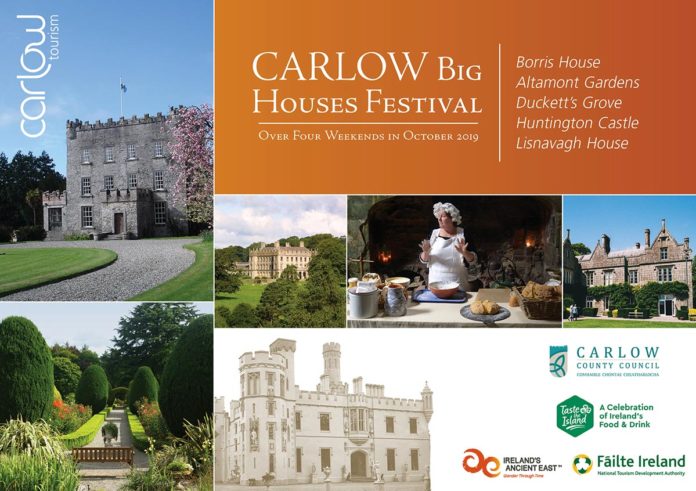 THE Carlow Big Houses Festival, which takes place over four weekends in October, gives visitors a unique opportunity to peek behind the doors of some of Ireland's most lavish manor houses. 
Get a glimpse beyond the impressive facades of these ancestral homes, walk in the footsteps of fascinating historical figures and take in the sumptuous splendour of some of the most significant homes in Irish history.
Visitors can step back in time and absorb centuries of heritage and culture as they enjoy house tours by family members and talks by renowned national speakers who provide a rare and entertaining insight into the great houses of Carlow and the secrets and stories of the people who owned and worked in them.
Whether you're strolling through beautifully landscaped historical gardens or marvelling at interiors that have survived for centuries, you'll be swept away by the magic of these very special Carlow treasures.
Part of this autumn's Taste the Island campaign supported by Fáilte Ireland, authentic food and drink experiences with a strong focus on local provenance is key to the festival programme.
See https://www.discoverireland.ie/Whats-On/carlow-big-houses-festival/520144