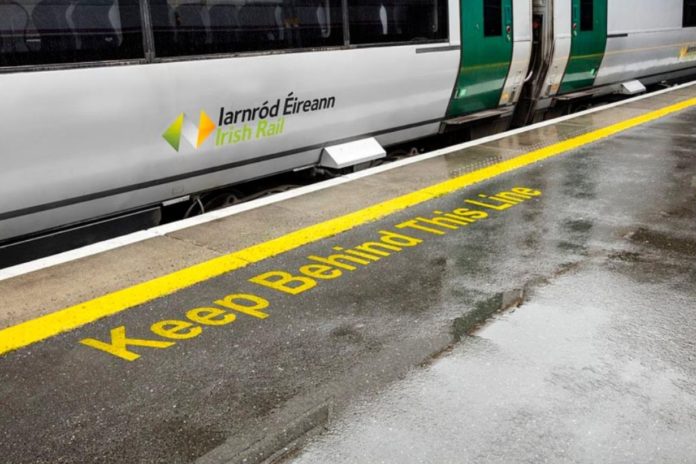 A NEW five-year contract has been signed that will see €1bn invested in the country's rail infrastructure. The funding, that will cover 2020 to 2024, will be used to improve service reliability and punctuality as well as improved journey times.
The funding, which is approved by the Government, is being provided through the Infrastructure Manager Multi-Annual Contract (IMMAC) which will be entered into by Minister Ross and Iarnród Éireann for the years 2020 to 2024.
The investment will be made in rail civil engineering programmes, including track relaying, signalling improvements and safety initiatives.
The news comes a week after this paper reported that Carlow commuters, who travel to Dublin daily, had to contend with "oversubscribed train carriages", according to Fianna Fáil Senator Jennifer Murnane O'Connor who said she was "angry" that the passengers would have to wait until the end of 2021 at the earliest before they would see any additional capacity.
dangerously overcrowded
Senator Murnane O'Connor said: "The problem has become so bad that last month commuters were encouraged to stagger their train journeys due to overcrowded carriages.
"This infuriating initiative fails to recognise that the people commuting at those hours are doing so for work and it isn't an option to simply take a train an hour or two later."
Senator Murnane O'Connor called for additional carriages on the Waterford to Dublin line due to trains being "dangerously overcrowded at Carlow".
Commenting on the new proposals, Barry Kenny, Corporate Communications Manager at Iarnrod Eireann, said: "This is about renewal of essential infrastructure, such as rails, bridges, level-crossings.
"The investment that is going to see more trains is funded separately under the NDP, so that is happening as well and that will mean we will be investing in facilities at Connolly, at Heuston, at Docklands to allow more trains to operate in those key hubs and that allows more trains to operate anywhere around the network."
Minister for Transport Shane Ross said the money marked an almost 40% increase on the level of funding provided between 2014 and 2018.