A Greystones based digital agency has officially received a Gold Certification from SharpSpring – a global provider of cloud-based marketing and email software solutions from Florida, United States.
Bbmm obtained the Gold Certification via a SharpSpring Partner Certification Program, which empowers its partners to become experts in marketing automation. The digital agency is now positioned at the top 8 marketing automation software agencies in Ireland and UK.
Lila Bais and Tony Burke from Bbmm met all of the requirements within the gold tier of the certification program, demonstrating the required level of expertise in marketing automation and in the SharpSpring platform. With this certification, Bbmm is more equipped to help clients with the use of marketing automation software and related strategies.
When a partner goes the extra mile we know that they're committed to driving the highest results for their clients
"Agencies that are leaders in marketing automation are also far more likely to become leaders in the digital marketing industry," said Rick Carlson, CEO of SharpSpring. "When a partner goes the extra mile to obtain this level of certification, we know they truly understand the value of marketing automation and that they're committed to driving the highest results for their clients."
Lila Bais, journalist and digital strategist at Bbmm, believes that marketing automation is the future for all successful businesses: "Marketing automation highly improves a business' online performance by saving time, increasing its efficiency, improving the connection with the end user/customer, and linking the sales team with the marketing team, a challenging task for many businesses."
Tony Burke, managing director of Bbmm says that "the use of marketing automation software provides a full feature and powerful platform for marketing managers and business owners."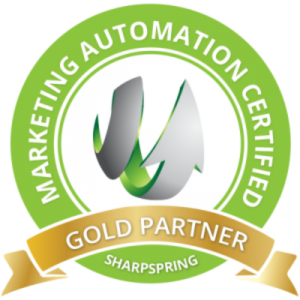 Bbmm has been operating since 2013 and has positioned itself at the top 8 digital marketing agencies in Ireland and UK, offering automation solutions for marketing and sales.
The agency is also a proud supporter of the Purple House Cancer Support charity since 2014.
Bbmm is based at Eden Gate Business Centre in Greystones, Co. Wicklow. For more information, visit www.bbmm.ie.
SharpSpring is a rapidly growing, highly rated global provider of affordable marketing automation delivered via a cloud-based Software-as-a Service (SaaS) platform. Thousands of businesses around the world rely on SharpSpring to generate leads, improve conversions to sales, and drive higher returns on marketing investments. Known for its innovation, open architecture and free customer support, SharpSpring offers flexible monthly contracts at a fraction of the price of competitors making it an easy choice for growing businesses and digital marketing agencies.
For more details on SharpSpring Marketing Automation Software, contact Bbmm on 01 204 0333, or visit www.bbmm.ie | www.marketing-automation.ie