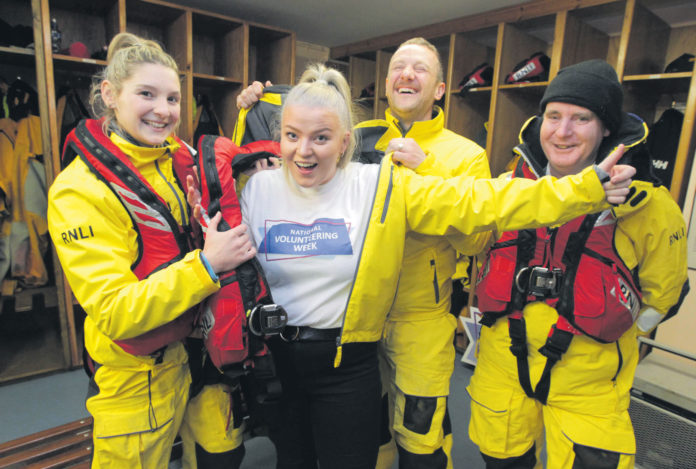 COMEDIAN and RNLI volunteer PJ Gallagher was on hand to launch this year's National Volunteering Week campaign, #WhyIVolunteer takestakes place from May 13 –19 with events across the country celebrating volunteers and showing people how they can get involved.
This year marks a historic year for volunteering in Ireland as the Government develops the first national volunteering strategy. The strategy has the potential to progress and enhance volunteering in Ireland.
One area the strategy will focus on is developing a definition of volunteering, which currently doesn't exist in an Irish context.
To this end, the focus of this year's campaign is to start a nationwide discussion on volunteering in Ireland.
"Volunteering is an intrinsic part of Irish life. It affects us all whether or not we are volunteers ourselves," according to Volunteer Ireland CEO Nina Arwitz.
For more information on National Volunteering Week, conact Amy Woods, Volunteer Ireland – 085 717 9261