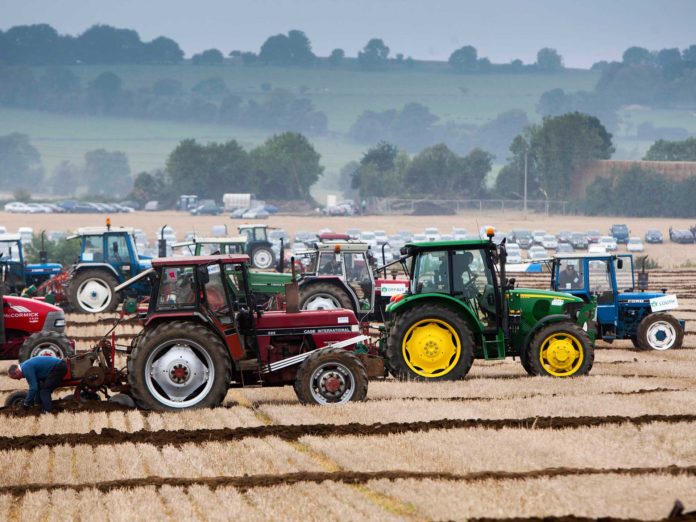 GOVERNMENT departments and agencies spent more than €780,000 attending the National Ploughing Championships this year, with €2.24m having been spent in the last four years.
Record numbers attended this September's event with 297,000 descending on the venue at Fenagh, Co. Carlow for all three days of the yearly event.
New figures provided by Government Ministers in response to a series of written Dáil questions by Barry Cowen TD (FF) show that a total of €783,174 was spent by Government departments and agencies attending the event this with marquee rental making up a good portion of the costs.
The final figure will be even higher as a small number of Government departments including Defence and Housing were unable to provide figures while figures from agencies under the aegis of the Dept of Agriculture will be forwarded to Deputy Cowen at a later date.
The ministers confirmed that the total spend by departments and agencies under their aegis amounted to €2.24 million in the last four years.
a very significant event in the annual farming calendar
The largest spend this year was by the Department of Agriculture where the department's outlay totalled €184,576.
This included a spend of €159,495 on the design, build, fit out and dismantling of the department marquee.
Minister Michael Creed stated an additional €12,868 on tickets to the National Ploughing Association (NPA) while €6,642 on broadband network costs along with €5,571 on promotion and advertising costs.
In his written reply to the Dail, Minister Creed said: "The National Ploughing Championships is a very significant event in the annual farming calendar and provide the Department of Agriculture with the opportunity to interact on a face-to-face basis with the farming community throughout the country."