FORMER Carlow-Kilkenny TD Phil Hogan has kept his job as an EU Commissioner despite considerable opposition from many in his own Fine Gael party, including Carlow TD Pat Deering.
The Agriculture Commissioner is under fire because of his involvement in negotiating a deal which would allow South American beef greater access to European markets. Mr Deering's stance was seen as particularly significant because he is a farmer himself, chair of the Oireachtas Agriculture Committee and a long-standing member of the Irish Farmers' Association.
He said he had "reservations" about reappointing Mr Hogan and called on Taoiseach Leo Varadkar to "reconsider" recommending him for a second five-year term. But the Taoiseach ignored Mr Deering's objections.
"Over the past five years, Commissioner Hogan has done an excellent job as EU commissioner for agriculture and rural development," he said.
we do not want cheaper and less carbon efficient beef from South America entering the EU market
Mr Deering, meanwhile, seemed to be modifying some of his objections to the so-called Mercosur beef deal.  In an RTE interview he pointed out that the deal would take years to implement and could be amended.  And on his website he claimed that "measures to boost the beef sector will support hard pressed beef farmers in Carlow".
He insisted that "we do not want cheaper and less carbon efficient beef from South America entering the EU market" but but said the Government's plan, Food Wise 2025, would "help Carlow beef farmers and exporters market their product more effectively and would secure the beef sector's future as a key player in the Irish agri-food industry's predicted export growth."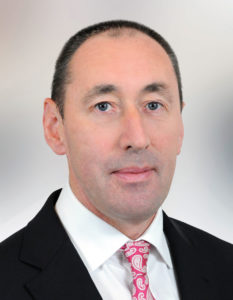 The Mercosur countries are Argentina, Brazil, Paraguay and Uruguay. The deal will see some 99,000 tonnes of South American beef coming into the market at a price well below that of Irish beef.
Mr Hogan, who has defended the deal, will be proposed for a second term as Commissioner. His appointment must be ratified by the EU parliament and he may be given a portfolio other than Agriculture.
With each of the 28 countries nominating a commissioner, many of the portfolios have limited powers and importance. It is expected that Mr Hogan will secure an influential position. He is reported to be interested in the trade portfolio.
IFA president Joe Healy said the reappointment was an opportunity to secure a portfolio that allowed Ireland to have the maximum influence on EU policy. He praised Mr Hogan for tackling unfair trading practices and delivering a Brexit aid package for the sector.