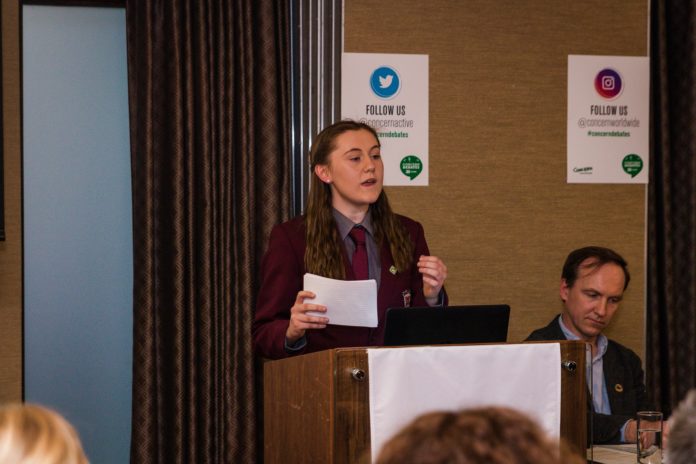 A Carlow school has been praised for reaching the final four out of 140 schools that took part in this year's nationwide Concern Debates competition.
The word-warriors at Presentation De La Salle – Stephanie Doyle, captain Jane McDonald, Caoimhe Kelly, Sadhbh Walsh, Muireann English – were applauded by organisers Concern Worldwide after their defeat to Dublin's Sandford Park School.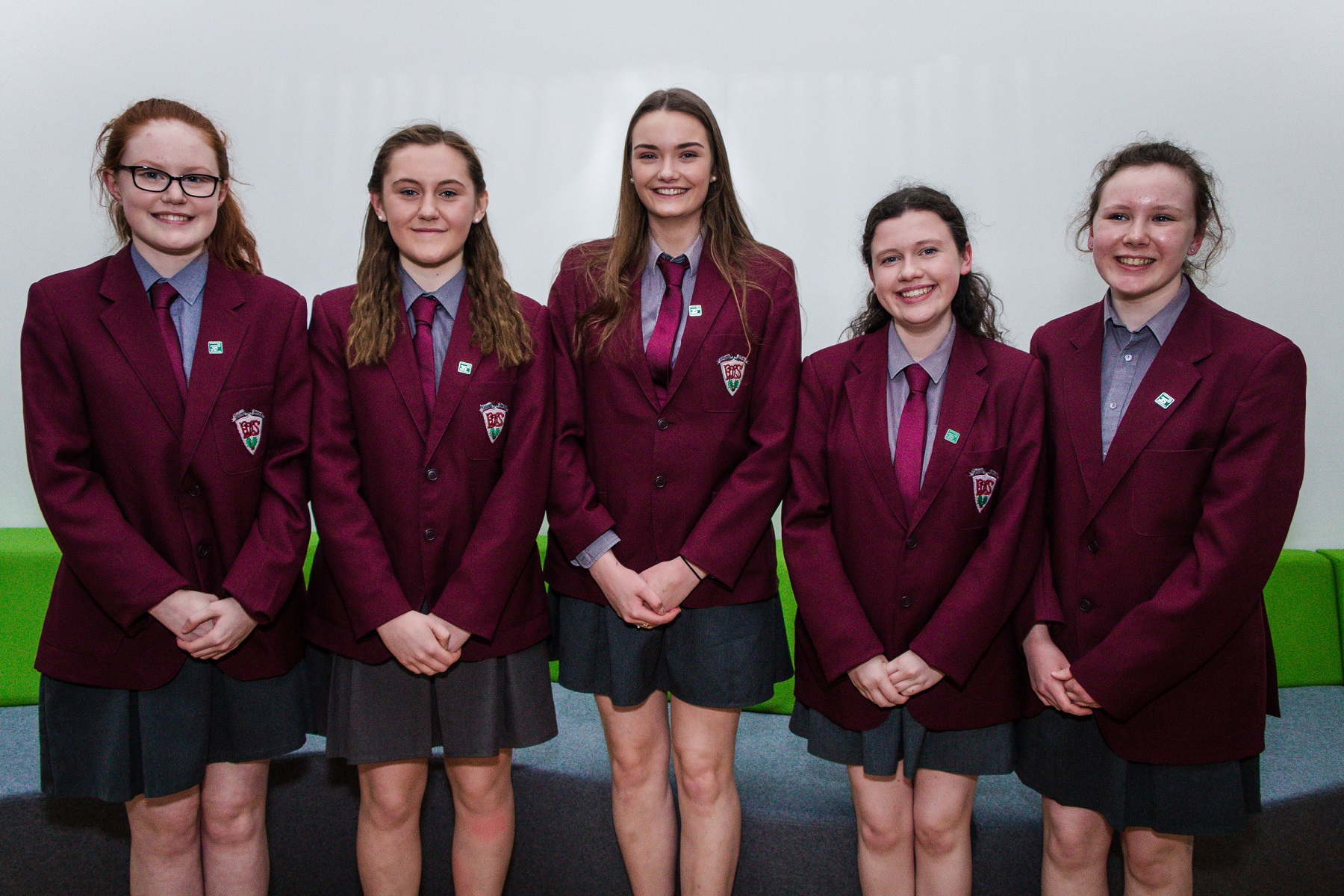 They were the proposers in a semi-final debate with the motion 'The EU Needs an Army' and they highly praised for their efforts after Sandford's success.
"This year's semi-finalist teams debated a difficult motion with great intelligence and clarity and we applaud them and all teams who have taken part," said Michael Doorly from Irish aid agency Concern.
"We started Concern Debates in 1984 to create an army of change agents equipped with the knowledge, ability and confidence to become lifelong advocates on behalf of the most disadvantaged people and countries in the world," he said.
"Our youth are our future and through these debates they also develop a greater awareness and understanding of global issues, as well as how to put their points across in a respectful, dignified yet convincing way. So much of our public discourse today is merely people shouting at each other."
"Through the debates we learn to listen to those who we may disagree with, as well as have them listen to our point of view."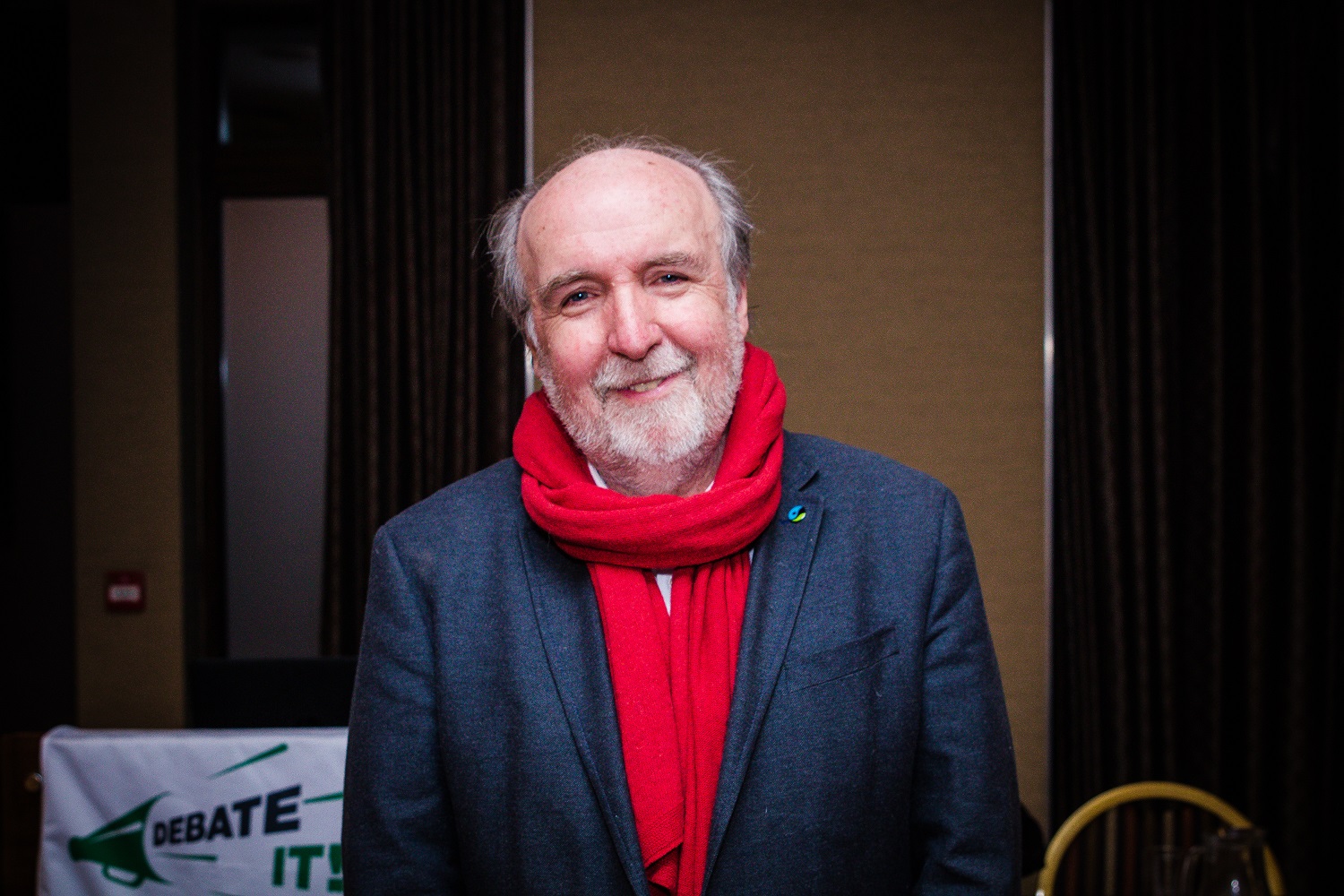 The other semi-final saw Clones, Co. Monaghan based Largy College defeat Mayo's Ballinrobe Community School.
Sandford Park and Largy College will now go head-to-head for the final on May 1 at the popular Helix venue to debate the motion, 'China in Africa is more monster than 'messiah.'
The winning team will be invited to see how public donations are spent in one of the 24 countries where Concern works, which saw last year's winning team, the Clonskeagh-based St. Kilian's German School, travel to Kenya in East Africa.
Some of the competition's well-known past participants, who went on to have successful careers, include Finance Minister Paschal Donohoe, RTE broadcaster Claire Byrne and Virgin Media presenter Karen Koster.
Volunteer adjudicators, of which Concern has about 500 across the country, decide who wins each contest.
The Concern Debates final at The Helix on May 1 is free to attend and anyone interested in attending or who would like their school to take part in next year's competition is asked to ring 01 417 7733 or email [email protected].