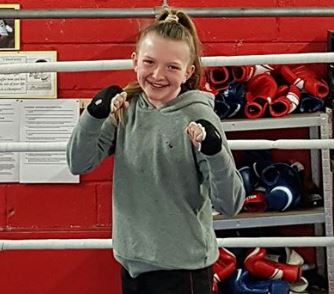 YOUNG Chloe Black has been named on the Irish Muay Thai team for the Youth World Championships in Turkey later this year and a fundraising page has been set up to help the Carlow girl meet the cost of participating in the event.
A GoFundMe page has been set uup as it says "the cost of participating in these events is very high for all involved".
Chloe recently was not allowed to box at the championships in the National Stadium on the basis of an Amateur Irish Boxing Association rule which disallows competitors to be involved in any other individual, physical, contact sport.
A petition has called for the rule to be abolished.
honoured and delighted
Carlow Muay Thai said: "We're honoured and delighted to announce that Chloe has been selected as part of the Irish Muay Thai Council Team for the Youth World Championships in Antayla Turkey, beginning at the end of September this year, and where she won silver last year out in Thailand."