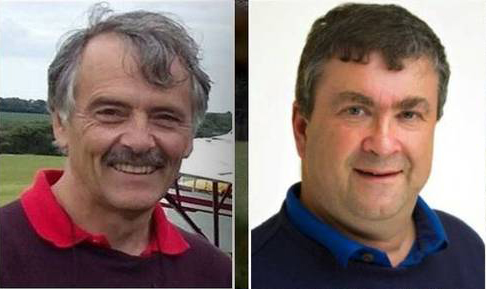 AN Irish pilot and his passenger who both died in a light aircraft tragedy have been laid to rest. Wexford native native Peter Tawse, 61, died instantly alongside John Finnan, 58, when their airplane fell apart and plunged from the sky.
Mr Tawse, from Old Ross, had been a flying instructor since 1982 and was well known throughout the region, having been the manager of Waterford Airport from 1987 until 2002.
Fellow flying enthusiast Mr Finnan worked for Teagasc in Carlow and was originally from Athy, Co Kildare, but lived in Naas and was part of the Wexford Flying Club.
A relative of Mr Tawse described him as "very kind, a real gentleman and he never had a bad word to say about anybody.
"He was really particular about his work, an absolute perfectionist. We're all very upset here and finding it so hard to believe. Peter was good-natured and good-humoured, he liked the easy-going life. He was an exceptional person."